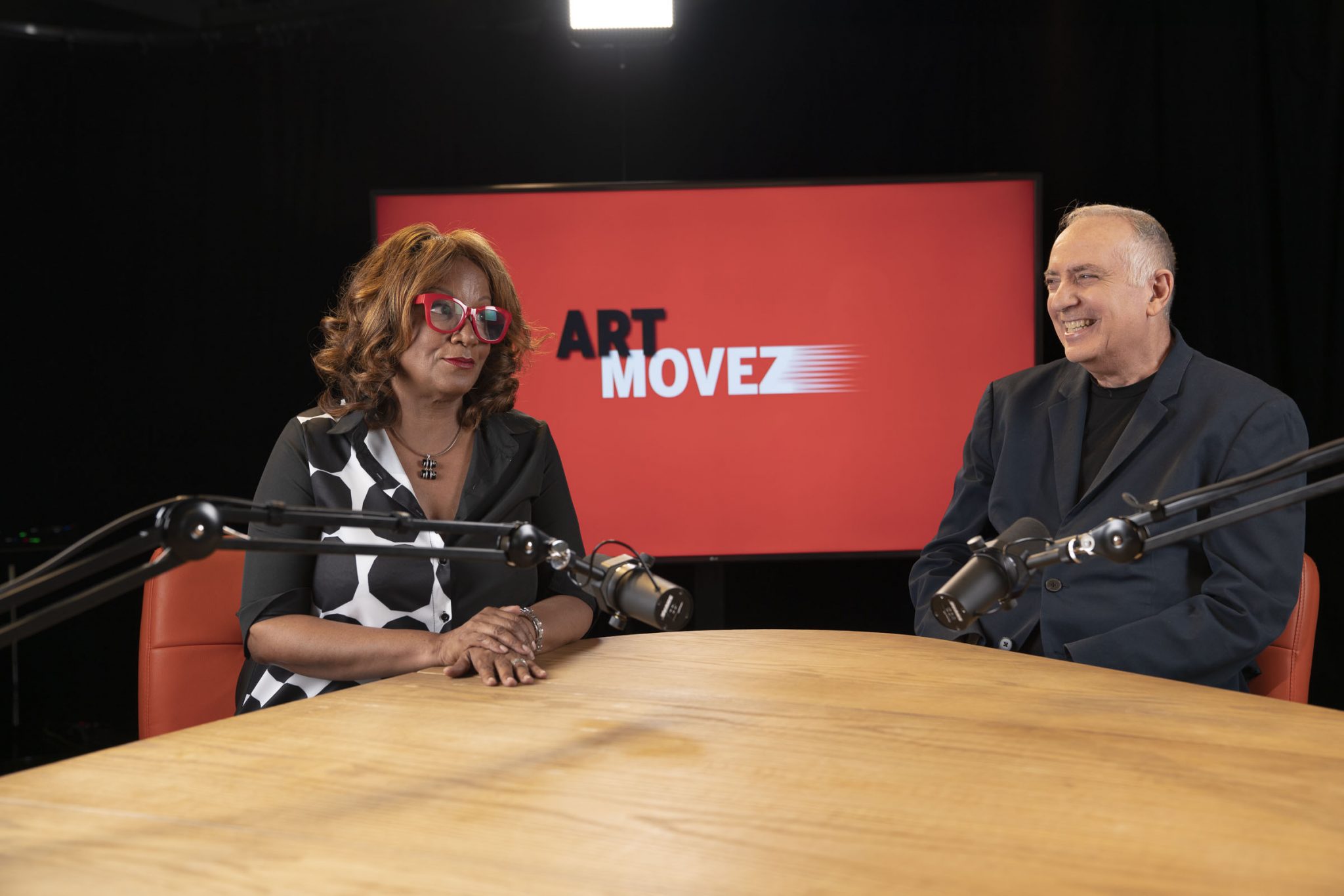 To advance the power of art to move people, society and the future. We delve into the expanse of artistic expression, inspiration, trends, practices, community and responsibility through deep conversation with respected members of the art world.
Hosted by Toni Williams and Eli Kuslansky, the ARTMOVEZ_ podcast series interviews art luminaries, cultural leaders, community advocates, performers, authors, and emerging artists at the cusp of a new renaissance as we strive to make the arts more accessible, equitable and relevant.
Our conversations promote an equitable, diverse and inclusive artistic cultural space, that values and appreciates varied forms of expression, where everyone has access to full participation in the Arts.
Toni Williams is the award-winning Executive Producer, Creator and Host of Brooklyn Savvy, a community produced television show. She is also the Regional and Community Affairs Director for Con Edison in Brooklyn, New York.
Eli Kuslansky is an sculptor, chef, and independent journalist. He specializes in public and media art installations, and is a partner and chief strategist at Unified Field, an award-winning strategic innovation firm.