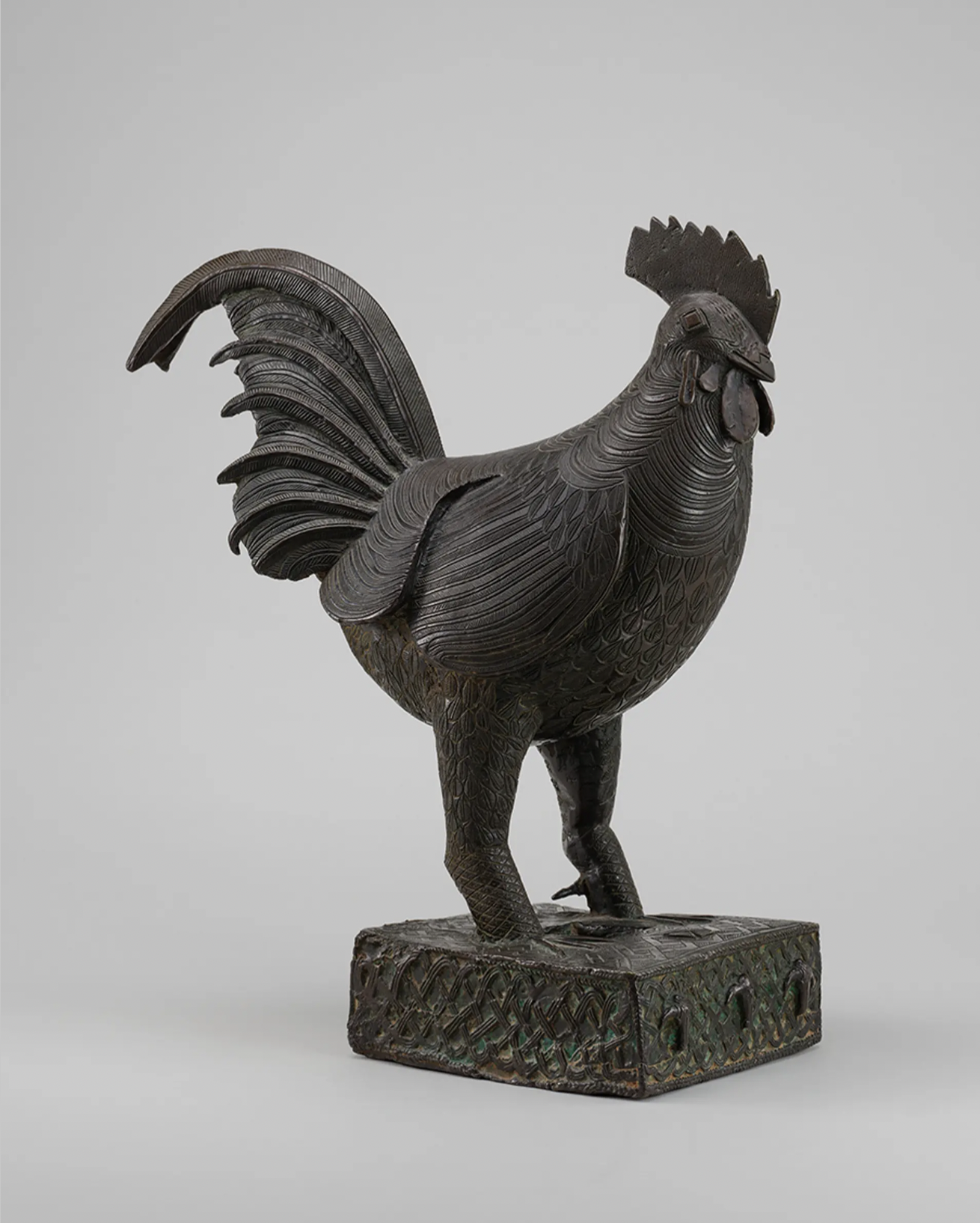 The National Gallery of Art in Washington, DC, plans to return a brass cockerel looted in 1897 by British troops from the royal palace in Benin to Nigeria, and is in contact with the relevant authorities there, a spokeswoman says.
The cockerel, the only work in the collection to have been plundered in the sacking of Benin, dates from the middle of the 18th century and was donated to the museum in 1955.
"The National Gallery is eager to work with the relevant parties in Nigeria, including the federal government of Nigeria, to transfer ownership and possession of this object on a mutually agreeable schedule and terms," the spokeswoman says.
After the 1897 looting, artefacts from Benin's royal palace were sold off and scattered around the world; Benin objects are held by more than 160 international museums, including several in the US.
But now many museums are planning to return them to Nigeria. The Smithsonian Institute's National Museum of African Art has removed its Benin bronzes from display and is planning to repatriate the looted artifacts. The University of California's Fowler Museum has also said it plans talks with the Nigerian authorities on the future of 18 objects in its collection from the Kingdom of Benin.
In mid-October, Germany and Nigeria signed a memorandum of understanding setting out a timetable for the return of about 1,100 Benin artifacts from German museums, with the first repatriations envisaged in the second quarter of 2022.
The same month, two British universities restituted looted artifacts to Nigeria: the University of Aberdeen handed over the bronze head of an oba, or king, and Jesus College Cambridge returned a bronze sculpture of a cockerel similar to the National Gallery's.