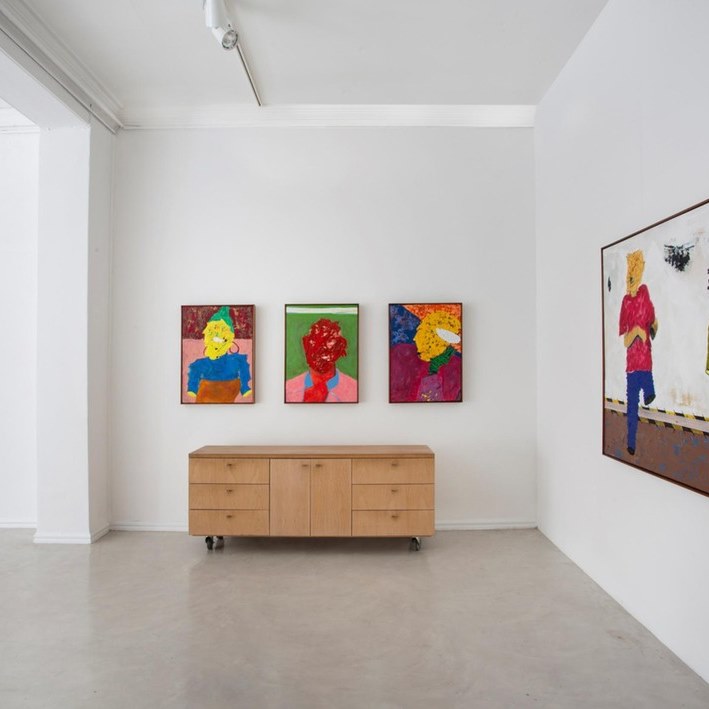 Healing from trauma is possible, but it takes a relationship with your higher self to show you the path toward healing.
At Lwando Dlamini's debut solo exhibition, the artist's energetic new paintings capture the experience of trauma and triumph. See photos of the show––on view now at @ebonycurated––at the link in our bio. ⁠
⁠
Shown here: Installation view "Lwando Dlamini: Triumph," 2020. Courtesy of Ebony/Curated.